Daily themed crossword
"Test your knowledge with Daily Themed Crossword! Increase your mastery of crosswords and become a trivia expert!"
Daily Themed Crossword makes crossword fun and engaging for everybody! Choose from different puzzle sizes, themes, and modes to make your crossword experience unique! Play thousands of themed crosswords and grow your mastery!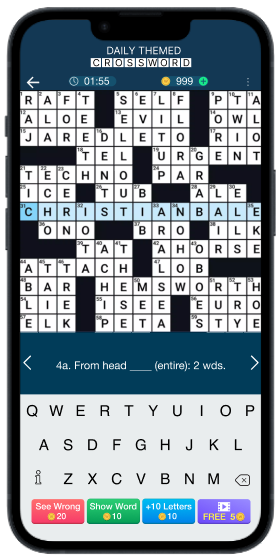 Screenshots
The game in action
Screenshots
The game in action